Build Your Business on a Rock Solid Foundation
We provide strategic and comprehensive bookkeeping and accounting services for growth-minded entrepreneurs. Because with the right foundation, there's no stopping your business.
Your Trusted Accounting Team
Bookkeeping  |  Accounting Services  |  Fractional CFO/Coaching
Customized Systems & Innovative Technology
With our completely paperless and cloud-based platform, we'll get your books running cleanly and efficiently so you can take the accounting burden off your plate.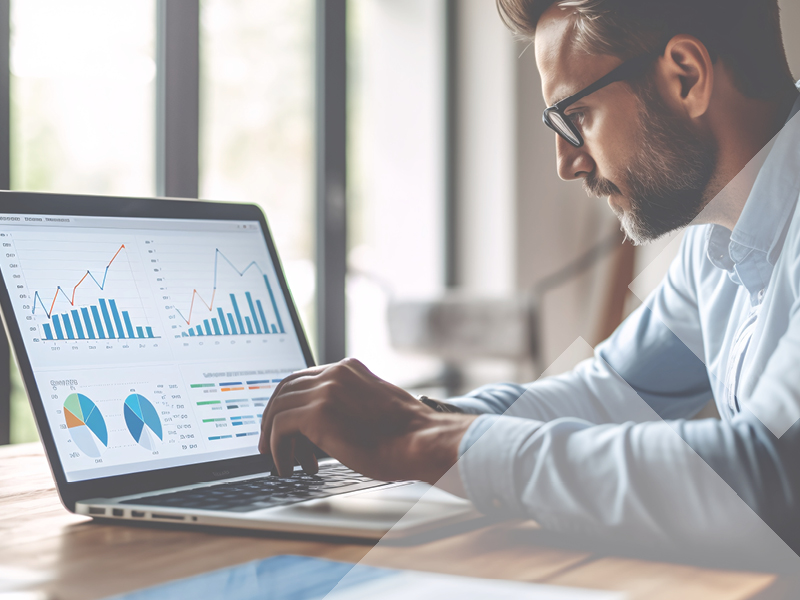 Our comprehensive financial services build strong systems and metrics, ultimately improving accountability and adding value to your business or organization.
Rock Solid Financials (RSF) is at the forefront of a movement to innovate accounting, giving businesses a modern, personalized experience with superior results. Our clients are ready to leave the days of slow, on-site, pen-and-paper accounting behind, opting for our advanced on-demand accounting service. And with our customized paperless systems and dedicated remote bookkeepers, the only thing we proudly carry from our past is our continued, unmatched customer service.

Bookkeeping
We provide a proactive approach to your finances with reliable, affordable bookkeeping services.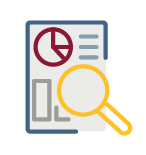 Accounting Services
Beyond crunching numbers, we use accounting systems to strategically add value.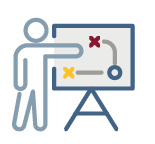 Fractional CFO & Coaching
Increase profitability and grow your business alongside a trusted advisor.
At RSF, we know owning a business can be as overwhelming as it is exhilarating.
From employee turnover to complex financial reporting, managing your own finances—or hiring a full-time accountant to do it for you—can be a headache. That's why we are devoted to helping businesses navigate the complexities of financial reporting and accounting efficiently and affordably.
Our accounting team knocks it out of the park, by filling in the gaps, which allows you to rest easy knowing your accounting is covered allowing you to get back to the work you need to focus on. You'll receive personalized coaching and access to comprehensive services and expertise, paying for only the hours you need.
With our completely paperless and cloud-based platforms, we'll get your books running efficiently and smoothly. We focus on customized systems built for your needs and wants. We'll revitalize your current processes and identify budgeting solutions, so you can feel peace-of-mind knowing your business is on stable ground. 
Rock Solid Financials continues to be an invaluable resource and service to our success.  Their service saves us countless hours and headaches.  The weight of handling financials has been lifted, allowing us to focus on our clients' needs and growing our business.  We couldn't ask for a more trustworthy and skilled group to assist us with the financial side of our business.
"Rock Solid Financials was recommended to me by a friend when I was searching for support for my small business. I needed wisdom and help with bookkeeping, account services and managing my growing business. I was overwhelmed and wanted to be able to place my focus on what I do really well and less time on the numbers. Rock Solid helped me get set up and now I can do so much more independently without the headaches and wasted hours. 
Pete has done an awesome job of financial accounting for my company. He has a great team and is extremely thorough and diligent with the work he has performed. I would highly recommend Rock Solid to anyone!
It is easier to sleep at night knowing that the finances of our Company are in Rock Solid's hands. Their team is responsive, detail orientated, and technology savvy. They also bring great insights into the business, which improves the bottom line over time